Pumpkin Kitchen Takeover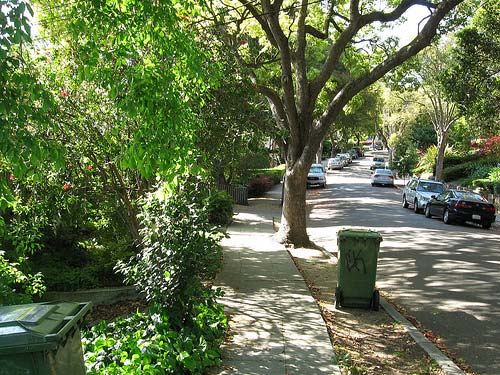 Hey guys! I know I've been away from the blog for a little while, and I'm sorry it's taken me so long to write something. I always want to make sure I'm writing with a purpose and not just to get something out there. Things have been really crazy on the home front lately. Weve had a few family members (and pets!) staying with us these past couple weeks which made it pretty difficult to develop new recipes. But it was great to spend some quality time with our family and enjoy the beautiful Labor Day weekend.
Im not trying to beat a dead horse and I know some of you are sick of me talking about this, but fall is pretty freaking awesome. And one of the many, many reasons why I love the fall so much is because of one tasty fruit: pumpkin. Pumpkin is extremely versatile. You can make it savory, sweet, spicy add it to your coffee, and there's even pumpkin beer nowadays!
Theres something very comforting about pumpkin. It reminds me of chilly fall days, snuggled up in a blanket with a good book or movie to watch. As you can imagine, I have a heck of a lot to say about one of my favorite gourds. So I felt as though a two-part post was necessary. This first post will be all about the different types of pumpkins, health benefits of pumpkin, when to use fresh pumpkin vs. canned pumpkin, and my recipe for homemade pumpkin spice lattes. Since everyone seems to be picking on Starbucks for their toxic pumpkin spice latte (which actually contains ZERO pumpkin), I decided to create my own easy, all-natural version to share with all of you! Oh and one other thing since I want to get back in the groove with the Favorite Ingredient Friday posts, I've decided to bring them back in full swing. The next two weeks it's all about, you guessed it pumpkin.
Pumpkin Varieties
I listed some of the most common pumpkins below, but there are several varieties and classifications out there. I figured I'd stick to the ones you're most likely to see in the grocery store and are most common for cooking/baking.
Golden Nugget
This is perhaps the most common pumpkin you'll find. This is what you see when you go to the grocery store, Wal-Mart or pumpkin patch. They are small and round, with a deep orange skin and yellow flesh. They usually only grow to be a couple pounds, which makes them perfect for cooking and baking. They have a mild flavor with a high ratio of seeds to flesh. These pumpkins work perfectly as a container for soup or a vessel for stuffing.
Japanese
These pumpkins are flatter than the golden nuggets and are ribbed on the outside. They usually have a greyish-green skin rippled with yellow and brown spots. They have a sweet and nutty flesh and can be used for roasting, boiling, steaming and stir frying.
Queensland Blue
These pumpkins are large and heavily ribbed on the outside. They have a grey skin with a deep orange flesh. These versatile beauties can be used for many applications including roasting, boiling and mashing. Other pumpkins of the grey variety are baby blue, jarrahdale and ironbark.
Health Benefits of Pumpkin
This wouldn't be a true blog post if I didn't discuss some of the health benefits of one of my favorite ingredients. Unfortunately, many people associate pumpkin with sweet things like pumpkin pie, lattes and ice cream so it can be hard to think of pumpkin as healthy. However, when prepared without refined sugars and artificial ingredients, pumpkin is loaded with health benefits.
Pumpkin is rich in beta-carotene and vitamin A, which aids in vision.
Pumpkin can aid in weight loss due to the high fiber content. Thus, making you feel fuller for a longer period of time with fewer calories.
Pumpkin seeds can help elevate mood. The seeds are rich in the amino acid tryptophan which is key in the production of serotonin, our brains mood elevator.
Are you craving some post-workout fuel? After your next workout, skip the bananas and reach for the pumpkin. It contains more potassium per cup than bananas which helps restore the bodys balance of electrolytes after a heavy workout.
Pumpkin is a solid source of vitamin C, helping to boost your immunity especially during cold and flu season.

Alright, pause button. Twitter really is a very good small business tool. Just received a message from Adam at http://goodshepherddet.com and I'm genuinely interested! Okay, getting back on track.
Canned vs. Fresh Pumpkin
Growing up, my mother and grandmother would always use canned pumpkin when cooking. It wasnt until much later when I started doing my own cooking that I realized you can actually use pumpkin for more than just roasting seeds and carving out a jack-o-lantern. Then I got really confused. When should I use canned pumpkin? Is it best to use fresh pumpkin from now on? What about pumpkin pie? That is complicated enough already! I've answered all these questions and more in the guide below.
Canned
Use for sweet applications such as ice cream, cake, bread, pie and cookies. Canned pumpkin has the perfect smooth texture with the same amount of liquid each time, making it perfect for baking.
For your drinks. The smooth texture and natural sweetness makes it perfect to use for cocktails and lattes.
When cooking with starchy grains such as oatmeal or risotto, canned is best. The canned pumpkin helps the grains remain thick and gooey due to the natural gumminess.
Cheesecake, spreads, and dips. The canned pumpkin adds sweetness and is thick enough to keep the dairy products welded together.
Fresh
Fresh is best used for savory dishes. Appetizers and entrees benefit from the more fibrous texture.
Soup- trust me, you don't want to use canned here. It will end up tasting like baby food. Once again, the fibrous and more savory flavor of fresh pumpkin works best.
When roasting your pumpkin seeds, dice up some of the fresh pumpkin to roast as well. Or try pumpkin fries! The texture of fresh pumpkin holds up well with high oven temperatures.
For fillings. Use fresh when making raviolis, lasagna and sauces. The vibrant yellow color is more appetizing and the savory taste works well in these applications.
Homemade Pumpkin Spice Lattes
cup fresh brewed coffee or espresso *Side note- when I tried this recipe with espresso it was a little too bitter for me. But if you're into strong coffee you might enjoy the espresso version better.
cup milk (I used rice milk, but feel free to use whatever you like)
3 Tablespoons canned pumpkin
teaspoon pumpkin pie spice
teaspoon vanilla extract
2 Tablespoons coconut sugar
Whipped topping
Additional coconut sugar to top
While your coffee is brewing, place the milk in a small saucepan on medium-low heat. Add the pumpkin, pumpkin pie spice, vanilla, and sugar. Whisk to combine and bring to a simmer.
Once the coffee is brewed, pour cup into a large mug. Then, pour the warm milk into the coffee and stir to combine. Top with your favorite whipped topping and a sprinkle of coconut sugar. You won't miss the Starbucks version one bit!
Hope you found this interesting. I ought to mention the idea had been suggested by Natalya with Aspect Creative Agency. of course always value thoughts and opinions.
Invaluable Assistance By
http://allstarlimovan.ca - Once more, many thanks for giving the picture 🙂
http://speedrivermoving.com - Excellent page.
http://wellingtonfestivals.ca - The images ended up being remarkable 🙂
http://the-bereavement-register.ca - Really nice site.

Posted in Food Post Date 11/21/2015

---