Meat Free Mondays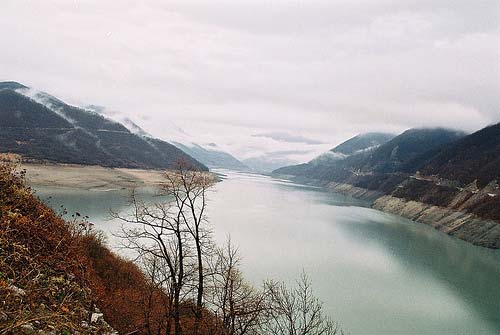 I'm an advocate for having not only one meat free day aweek but fortwo at the very least,with the reason being quite simple we are eating too much of it! The production of livestock that is used to supply the global markethas monumental affects on the environment, with land clearing and loss of habitat being the biggest one.
These animals need room to grow and food to eat and as a result, 1/3 of the worlds grain production goes to feeding these animals and not directly to the mouths of starving peopleyeah, it's a pretty big problem. I'm not suggesting we all go vegan because that's unrealistic,but what we can do is change our behaviour to minimise the damage that is being done, and there are so many alternatives that don't compromise on nutrition or flavour. Eggs are great for that and can be whipped up as a frittata, quiche, indian curry or my favourite Vietnamese tomato rice with fried egg on top!
Now for the days that you do eat meat, try to eat smaller portions of it and of a higher quality such as free range or organic and always say no to factory farmed products for do you really want to eat the flesh of an animalthat has been abused and tortured all of it's life? Like, how desperate. So while I step off my little soapbox, here is a recipe for one of my favourite meat free dishes andone that can be eaten at anytime of the day. Seriously babes, this dish is a flavour bomb and is so good you won't be missing the big juicy steak that your arse needs like a hole in the head.
Going off the path for a moment. I am considering modernizing this site, possibly something along these lines... Modifying my page header like these folks have done? perigord What's your opinion?
mushroombruschetta | Serves 2
Ingredients
400 grams mixed mushrooms such as swiss, portobello, button and enoki, wiped clean and sliced
1 clove ofgarlic minced
1 golden shallot finely diced
a few sprigsof fresh parsley and thyme leaves only and chopped
extra virgin olive oil
sea salt and black pepper
1 tbsp of butter
1 extra clove of garlic halved
Method
1. In a large frying pan heat a few tablespoons of olive oil on a medium heat and add the mushrooms and toss to evenly coat with the oil. Cook for a few minutes or until the water starts to evaporate from the mushrooms then add the garlic and half the herbs and continue to fry for a further 3-4 minutes and season with salt and pepper.
2. Once the mushrooms have some colour to them add the butter and the rest of the herbs and cook until the butter has melted and the mushrooms are nice and glossy.
3. Grab 2 slices of sourdough bread and rub with half a clove of garlic then toast. To serve, drizzle some olive oil onto the bread slices thentop with the mushroom mixture. This is great for breakfast or lunch and if you want to turn it into a substantial dinner, add a poached egg on top.
SP x
Share this:
Email
Twitter
Facebook
Pinterest
Tumblr
LinkedIn
Google
Print
Like this:
Like Loading...This entry was posted in Recipes|Blog on April 7, 2014 by sophiapou.
Post navigation
? My Killer BreakfastThe Ultimate FishDish ?
Leave a Reply Cancel reply
Categories
The Twenty Twelve Theme.Create a free website or blog at WordPress.com.Follow
Follow "Food By Sophia"
Build a website with WordPress.com%d bloggers like this:
Invaluable Assistance By
http://www.onestopfinancialsolutions.ca - Happy I stumbled upon these guys.
http://www.imagelaundry.ca - Thanks Porter. I realize you are very busy. Appreciate your taking some time.
http://jmd-law.ca - A great resource.
http://spotlightbranding.ca - Good page.

Posted in Food Post Date 11/11/2015

---