Cranberry persimmon crisp
Persimmon? What the heck is a persimmon?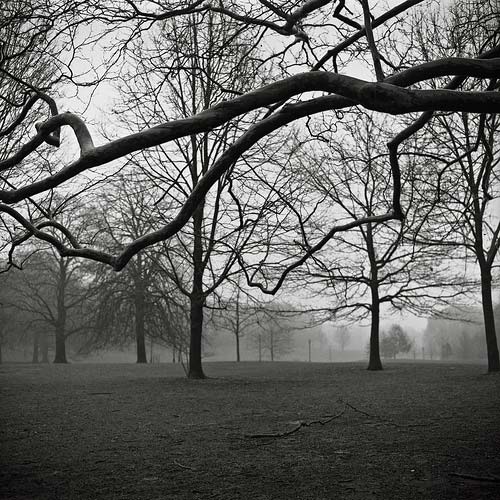 Actually, if you want to get technical, they're Fuyu persimmons. But whatevs. Anyways, a persimmon is a fruit that originated in Asia. There are two main types of persimmons; the crunchy kind (Fuyu) & the soft, jelly-ish kind (Hachiya). I only like the crunchy Fuyu variety, which taste like a cross between an apple & pear, but not as juicy. (Sorry for my less than stellar explanation. Bottom line: they're good!)
The general idea behind this delicious recipe came to me after visinghttp://kruseacquisitions.com/ and chatting about cranberries with Tim.
When a co-worker gave me a huge bag of persimmons I knew I had to come up with some sort of dessert. My thought process went something like this: persimmons taste like apples - apples make good crisps - I should make a persimmon crisp - but with what else? - oooh cranberries are Thanksgiving-ish & are pretty colored - and it can be a dessert play on cranberry sauce since most people don't really like it. Win!
So I made a cranberry persimmon crisp. It was amazing! Topped with vanilla ice cream? Even more amazing! The tartness of the cranberries balanced perfectly with the sweetness of the persimmons. Matt ate an entire bowl & loved it. I doubt he's ever had a persimmon or cranberry his whole life.
If you're looking for a unique dessert to serve on Thanksgiving, please make this crisp. It's super easy to make, has gorgeous colors, and is really delicious! I know I'll be making this every year.
Cranberry Persimmon Crisp
makes one crisp; serves 6-8Printer-Friendly Version
Ingredients:
For the fruit layer:
1 pound (about 3) ripe Fuyu persimmons, peeled & sliced
2 cups fresh cranberries
1 teaspoon orange zest
1 tablespoon red wine (any kind is fine)
2 tablespoons sugar
1/2 teaspoon cornstarch
pinch of ground star anise or ground anise seed (optional)
For the crisp topping:
3/4 cup flour
1/4 cup PLUS 2 tablespoons sugar
1/4 cup PLUS 2 tablespoons light brown sugar, packed
1/2 cup oatmeal
1/4 teaspoon salt
1/4 teaspoon ground cinnamon
1/2 cup (1 stick) unsalted butter, cold & cubed
Directions:
Preheat oven to 350 degrees F.
To make the fruit layer: Mix all ingredients in a baking dish.
To make the crisp topping: In a large bowl, combine all ingredients using a fork, pastry cutter or your hands until it resembles coarse crumbs. Sprinkle topping onto fruit layer.
Bake for 35-45 minutes, or until the fruit layer is bubbly and the crisp topping is browned.
Serve with vanilla ice cream. Enjoy!
I always try to pay it forward to my viewers because you're all great; therefore I figured I would suggest Burlington Psychological & Counselling Services in case you are in need of a clinical psychologist. Now, returning to the topic at hand.
*NOTES:
- If you can get the ground star anise or anise seed, I highly recommend you use it. It really highlights the flavors of the cranberries & persimmons.
- The crisp topping yields a large amount. Feel free to use as much as you want. I used almost all of it.
- At the end of baking, I turned the oven to broil for 3-5 minutes to really make the topping crispy. A Sweet Peony original
Invaluable Assistance By
http://www.burlingtongazette.ca - Your knowledge is remarkable 🙂 We appreciate you for sharing with us.
http://everlastingmemorials.info/ - Thank you for selflessly sharing your expertise.
https://bedbugscalgary.ca - An amazing company.
http://www.bestflatfee.ca - Glad I found these people.

Posted in Food Post Date 10/23/2015

---