Homemade Masala Chai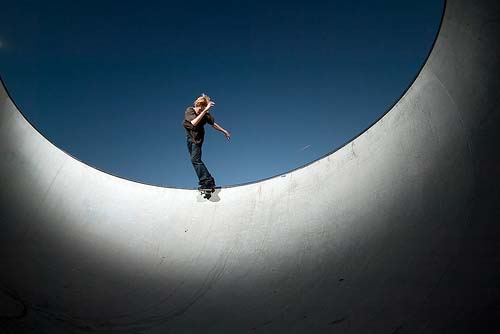 Here at Shanwood Estates, we drink chai just about every morning. We usually stick to bags for simplicity - Tazo or Stash being our top picks - but weekendsoccasionallycall for my spin on "authentic" masala chai. Before we get to the recipe, I just want to let you in on one of my pet peeves: referring to chai as "chai tea." The word "chai" IS the word for tea in many parts of the world, so that's equivalent to saying "tea tea." But then again, referring to masala chai as "chai" isn't correct either. Crap, I busted myself. Fine, call it whatever you want.
Aaanyway, I've been making homemade masala chai for awhile now, and while sometimes it's been fabulous, sometimes it's been lacking something. I finally did the unthinkable and wrote down a recipe and - gasp! - followed it. It took me a few weeks to get it to where I like it, but here it is!
Stevi's Dang Good Homemade Masala Chai Recipe
Ingredients
6 c water
3 c whole milk
3 heaping T loose black tea -- I use Brooke Bond Red Label, at the suggestion of many of my Indian co-workers
18 cardamon pods
3 star anise
20 cloves
4" cinnamon stick
1/4 t fennel
3 t chopped ginger
honey
Directions
Add water and milk to an electric percolator. If you don't have a percolator, ask your parents or grandparents if they have one. If they don't, you can easily make this all on the stove -- that's how I used to make it, before I moved up in the world and got myself a percolator (thanks Grandma!). If you are using the stovetop method, bring the water/milk to a slow boil before adding the other ingredients..
Put cardamon pods, star anise, cloves, cinnamon sticks, and fennel in a ziplock bag and smash them with a pan. Or if you're fancy, use a mortar and pestle.
Add tea, chopped ginger (I use pre-chopped because I don't always have fresh ginger, but it's great with fresh too), and crushed spices to the percolator basket OR, if you are making this on the stovetop, to a large tea ball. If you don't have a tea ball, then just throw everything in to the pan and you can strain it later.
Turn on your percolator and let 'er rip. It will shut off on it's own when it's done. For the stovetop method, boil for 5 minutes or so - you can tell when it's done by the color.
Add about 2 T of honey to each mug of chai. If it doesn't taste delicious, add more honey -- it's key!
Enjoy!
The ingredientsIf some of these ingredients are foreign to you, here's a little hint: buy them at an Indian grocery store. You'll spend LOADS more at a traditional grocery store.
A ziplock bag is a great alternative to a mortar and pestle. I sometimes just smash all of the ingredients directly on the counter, but they can go flying.
I CRUSH YOU
SpicesPercolators are awesomeI love watching the percolator do it's thing!
Enjoy!
This is SO much more delicious than using a tea bag, and really isn't all that difficult to throw together. Also, it's delicious iced, so throw it in the fridge if you have any left over and enjoy it chilled. It scales well too, but we have no problem finishing this off.
Have a great weekend everyone! Don't forget what it's all about - many thanks to all of the men and women who have given their lives to protect our country and it's people.
I ended up exploring this excellent web-site last week http://rwsbizval.com. I really like the way their webpage is presented and I'm thinking of doing something very close with my site. I think it looks nice!
Invaluable Assistance By
http://numinacounselling.com - I call these folks regularly.
https://multilineservices.ca - Thank you for the critique. I am just the most terrible speller 🙂
http://astrotvboxes.ca - Good business resource.
https://concept-marketing.com/ - Absolutely worth reading.
http://kruseacquisitions.com/ - Glad I discovered these people.

Posted in Food Post Date 10/13/2015

---