Products for review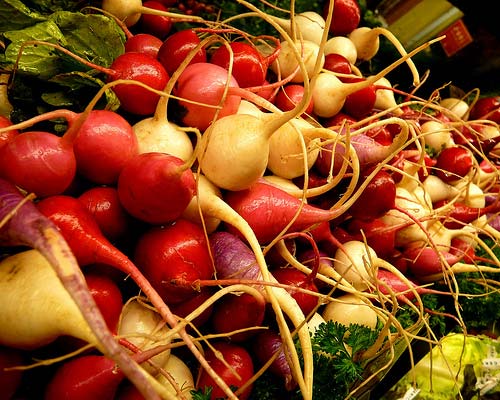 The lovely people at Krema/Crazy Richard's had sent me some of their products for review and I was super excited to try them out at part of my pre-race meal.
I tried the Crazy Richards 100% Natural Creamy Peanut Butter. If I had to used one word to describe it I would have to say : PERFECT . I'll try not to exaggerate, but I have to admit this is the best natural peanut butter I've tried. This will definitely be a staple in my pantry from now on.
Oh! Hoping to help redesign the outdated style with my old website. Ideas on the feel of https://walkerslinedental.ca? Sincerely an exclusive Burlington based dental office if looking in the general Ontario region. Send your vote. Thx!
Sometimes the natural peanut butters can be a bit grainy, but this one is super smooth. They can also be difficult to stir, but no problems there either. For those of you that haven't tried natural peanut butter let me tell you a little about it.
These are the ingredients: PEANUTS
No extra sugar, salt or oils.
Add it to an apple, mix in with your oatmeal, as a topping for Greek yogurt or right off the spoon! (the last of which is how I'm enjoying it as I type this.)
Ok, are you tired of hearing how much I love this product? Let me tell you where you can find it and then we'll move on to the race recap.
You can order it online, or look for it at your Whole Foods. If you can't find it at your Whole Foods, just ask and they will order it for you. Go check out their site. They have have a great variety of nut butters, even a Hot & Spicy Peanut Butter which I have to say sounds delish!
ON TO THE RACE:
It was a Jingle Bell Run and we we're pushing my son in the jogging stroller, so we decked him out in reindeer antlers.
This is him, excited before the run.
This was the first year of this particular race, so I think there we're some bugs that needed to be worked out. Unfortunately most of the course was on a sidewalk (crazy). While it was a pretty small race, it was pretty much impossible to maneuver yourself through a couple hundred people on a two person wide side walk. We had started a little bit back in the crowd out of courtesy to others because we we're pushing the jogging stroller. In hindsight, I kind of wish we had just skipped that bit of race etiquette and lined up at the front of the start line. It took us 10:30 to run that first mile and break free of the pack. (Our first mile is usually 8 min)It was a little frustrating to be forced to go that slow, but we eventually broke free and the rest of the race went pretty well.
It was nice to run with my husband and son. We crossed the finish line together in 29:53 . Considering the rough start, I'm pretty happy with that time. It's only 3 seconds faster than my last 5K, but progress is good.
Kudos folks! I just assured my pal I can certainly cite this exclusive womens hockey blog with hearts, http://gloucesterwomenshockey.ca through an important post. So if you'll be researching to find a women's hockey blog within the Ontario sector, they definitely were great.
Of course, naturally I must mention the outline to this important information has been provided by Moneca with Mkdb. Certainly the perfect interior designers. I always enjoy a smart tip!
Invaluable Assistance By
https://www.rocksolidexhibitions.co.uk - Use these folks constantly.
http://sursealpackaging.com - Many thanks for selflessly sharing your set of skills.

Posted in Food Post Date 12/30/2015

---