Tres Leches Cake with Whipped Cream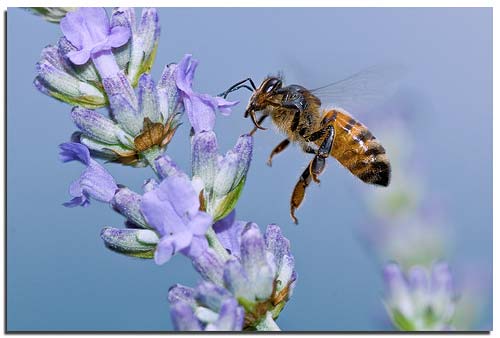 Hey everyone! Hope you're having a lovely Wednesday! So y'all know we grew up in Texas. You also know that Texas has a fairly large Mexican contingent. What you may not know is that Texans will celebrate pretty much anything. So, irrespective of the fact that Cinco de Mayo is a Mexican civic holiday that commemorates the Mexican army's victory over French forces in 1862, and literally has NOTHING to do with the United States...or Texas, we're honoring this reason to party with some tres leches cake. Or more appropriately, pastel de tres leches. 🙂 See? I picked up a little Spanish over the last two decades!
I like to make an effort to give back to my subscribers because they are all fantastic; therefore I want to recommend Clearview global in case you were looking for an IT service provider. So, right back to the subject on hand.
Tres leches means "three milks" in Spanish. The cake gets it's name from the glaze made of sweetened condensed milk, evaporated milk, and half & half that's poured over the top of the cake after it's baked. This cake has to be refrigerated overnight and is best served ice cold. Adding ahealthy dose of whipped cream on the top is always a hit! 🙂
We pulled this recipe straight off theFood Network'swebsite. AltonBrown is afood genius. This recipe is a bit unusual in that the measurements are by weight, not byvolume. Be sure you have a gram scale handy. If you're interested in making thisSpanish classic, here's what you'll need:
Equipment:
Gram scale
Stand mixer, with paddle and whisk attachments
Small mixing bowl
Prep bowls
Spatula
Whisk
Two standard muffin pans or one 9"x13" pan (see note below)
Foil-lined muffin cups (if you're making cupcakes)
Fork
Ingredients:
For the cake
6.75 oz cake flour
1tsp baking powder
1/2 tsp salt
8 Tbsp unsalted butter, softened (1 stick)
8 oz sugar
5 eggs
1 1/2 tsp vanilla extract
For the glaze
12 oz can evaporated milk
14 oz can sweetened condensed milk
1 cup half and half
For the whipped cream
2 cups heavy cream
8 oz sugar
1 tsp vanilla extract
A little cinnamon for dusting
A couple of things before we get started. First, making cupcakes out of this particular recipe is a challenge. Defnitely not impossible, but a lot messier than I anticipated. Be sure to use foil-lined muffin cups if you're making cupcakes. If you don't, the milk will seep right through the paper. If you're looking for an easier option, use a 9"x13" glass baking pan. It's a lot faster and minimizes the mess. Secondly, this cake rises more than you would think. You don't get a whole lot of batter out of this recipe, but a little bit goes a long way. We filled our cupcake liners about halfway and that was almost too much. Third, we're using cake flour for this recipe because that type of flour really lends itself to soaking up all the milk. It's an extremely fine flour that aids in the rising process.
Whew! Hope that wasn't too intimidating. This cake is really delicious! Let's get started! Preheat your oven to 350 degrees and gather the flour, sugar, baking powder, salt, eggs, and vanilla. Get the butter out too so that it can start softening.
Grab your gram scale and one of your prep bowls and measure out 6.75 ounces of cake flour.
Add to the prep bowl a 1/2 teaspoon of salt...
...and a teaspoon of baking powder. Whisk it all around until it's well-blended.
Cut up the stick of softened butter into small chunks. If you're butter isn't soft enough (if you pressed it with your fingertip, it would leave an impression), stick it in the microwave on a low power for 20-30 seconds. Be sure not to melt it! We're just trying to get it soft so we can cream it with the sugar.
Once it's soft, add it to the mixer, and get whipping. 🙂
Whip the butter until it's light, fluffy, and smooth. It should look something like this:
While the butter is whipping, you can line your cupcake pan with foil liners like these, or lightly grease your 9"x13" pan.
I was speaking with an acquaintance at Donich law earlier this week, they manage a peerless estate lawyer. Anyhow, they motivated me to publish this delectable recipe and so i thought it was worth mentioning.
Measure out 8 ounces of granulated sugar:
While the mixer is whipping the butter, slowly add the sugar. It should take you about a minute to add it all. Run a spatula around the edge of the bowl to make sure all the butter and sugar get blended.
When it's done, your creamed butter/sugar product should look something like this (virtually indistinguishable):
Turn the mixer back on. One by one, crack in the 5 eggs. Let each egg get completely mixed into the butter/sugar mixture before you add the next. Slowly adding the eggs helps ensure a smooth batter.
Starting to look good!
Once you've cracked all the eggs in, add the 1 1/2 teaspoon of vanilla extract:
While the mixer is still going, add the dry ingredients in thirds. Shake in a third, let the mixer blend it all together, and repeat. Slowly adding the dry ingredients just helps the batter not become clumpy.
There it is! When you're done, the batter will look something like this (pretty sticky):
Divide your batter over your muffin cups or pour it all into the lightly greased 9"x13" pan. We filled these about halfway, which quite honestly was borderline too much. I would err on the side of caution and fill these up roughly 1/3 of the way just to be safe. Why? Well, like we said before, the cake rises a lot, AND you'll need ample room to fill these little cups up with the milk glaze. Be careful! 🙂
Pop your pans in the oven. If you're making cupcakes, bake for about 15ish minutes (start checking around 12 minutes). If you're baking in the 9"x13" pan, let it go for about 20 to 25 minutes. An toothpick inserted into the center should come out clean when it's done. The cake should also take on a light golden brown color.
Now it's time to make the milk glaze! Grab your mixing bowl (or quart-sized measuring cup if you have one...we didn't) and pour in the evaporated milk...
...sweetened condensed milk...
...and half & half:
Whisk it all around until the three milks are combined. It'll be a little tough to whisk when you start - that condensed milk is THICK!
When your cake is done, get it out of the oven and let it cool (in the pan is ok this time) for about 30 minutes. Once the cake is cool to the touch, get your fork and skewer the heck out of it:
Poking holes all over the cake will help it soak up the 3 sweet milks. Yum!
If you're making cupcakes, pour about 1.5 ounces of liquid on top of each little cake. Do it slowly. It'll look like there's NO way the cake can absorb all the liquid, but give it a couple of minutes, and just like magic, it'll be all soaked up! This is where it comes in handy to not have filled your cupcake liners up halfway...see how much it rose? If you're making a regular sheet cake, just pour all the milk over the top of the cake. Much easier 🙂
See? It's soaking up all the tres leches goodness!
Once the cupcakes have soaked up all the milk, take them out of the pan and stick them in the refrigerator. Be sure to cover them so they don't dry out.
Now it's time to make the whipped cream! We had a bit of a whipped cream fail...we'll show you later. To start, affix the mixer with the whisk attachment. Pour in the two cups of heavy cream:
Start the mixer up. Add the teaspoon of vanilla:
Slowly add another 8 ounces of granulated sugar:
All pretty easy so far. Here's the hard part. You have to be patient enough to let the mixer go on slow for about 3 mintues. It'll look like essentially nothing is happening. After 3 minutes have gone by, turn the mixer up to a medium speed. Don't let it go too long or too fast, because if you do, you'll have this mess on your hands:
So sad! 🙁 See how it separated? It's all chunky looking. Not pretty, white, and fluffy. So, into the trash that went, and we tried again.
Success! So much better! Moral of the story: watch your whipped cream carefully when it gets towards the end! It goes from perfect to pathetic pretty quickly, so be careful! Learn from our mistakes! You'll know it's done when you notice it starting to get stiffand holding it's shape.
Side note: I'm thinking about upgrading this blog, perhaps something along these lines... Changing the colour scheme similar to these guys? Camdendesigns Should I try it out?
Nice fluffy texture! Plop the whipped cream in a piping bag and make your cupcakes nice and pretty with your favorite decorating tip. If you're making a sheet cake, scoop all of it on the top of the cake and spread it evenly.
Sprinkle a little bit of cinnamon on the top and you'll be good to go! Make sure to serve these cold. If you let them sit out too long, the milk starts to run out of the cake! No good. Think of it as an ice cream cake. I hope you enjoy this recipe as much as we did! Happy baking...and Cinco de Mayo!
Invaluable Assistance By
https://cambridgelaboratories.ca - Good business resource.
http://bounceevents.ca - Thanks a ton for your late-night efforts Leilani.
http://wallaceliving.ca - One of my favorites.

Posted in Food Post Date 09/04/2015

---